Amazon has announced that Alexa can now support HIPAA-compliant services, and the company has invited six healthcare entities into an exclusive program aimed at developing mHealth platforms for the smart speaker.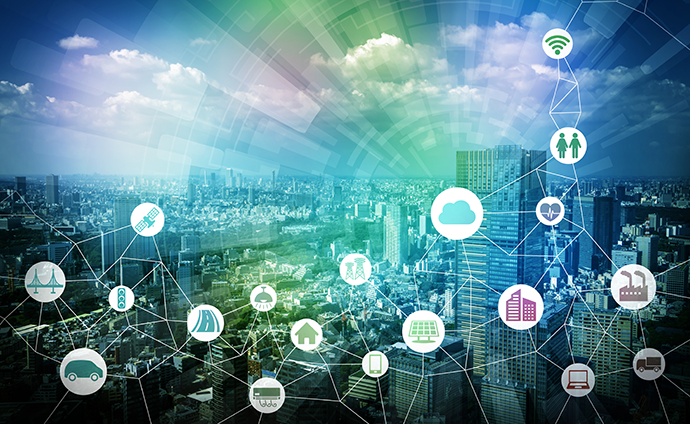 Amazon's Alexa now supports HIPAA-compliant services, and selected healthcare providers aren't wasting time developing mHealth platforms for the smart speaker.
Among the participants in Amazon's invite-only healthcare program is Boston Children's Hospital, which is configuring Alexa to enable patients recovering from surgery at home to relay health information back to their care teams.
"Boston Children's Hospital has long believed that voice technology has the potential to substantially improve the healthcare experience for both consumers and clinicians," John Brownstein, the health system's Chief Innovation Officer, said in a blog issued by Amazon. "We began this journey with one of the first Amazon Alexa skills from a hospital four years ago and are thrilled to participate in the initial launch of Amazon Alexa's HIPAA-eligible service for developers."
Another participant is Livongo. The California-based digital health management company, which started with diabetes care management and has since branched out to other chronic conditions, is leveraging Alexa for its Livongo for Diabetes connected care platform.
"Livongo's goal is to leverage innovative technologies to create a world-class member experience," company President Jennifer Schneider, MD, MS, said in a separate release. "We believe that voice technology will have an impactful role in helping our members better manage their chronic conditions, and health in general."
"Speaking and listening are natural communication channels, and voice-based capabilities also allow us to reach people who prefer other modes of communication," she added. "Our members now have the ability to hear their last blood glucose check by simply asking Alexa. In providing seamless health insights while our members are preparing meals or about to exercise, Livongo can more effectively drive positive behavior change."
Amazon announced its compliance with US Health Insurance Portability and Accountability guidelines following a trial run of Alexa at Cedars-Sinai Medical Center in Los Angeles. The company has now launched a program, open only to selected healthcare entities, that allows them to create HIPAA-complaint mHealth platforms for Alexa.
Along with Boston Children's and Livongo, others involved in the program are Cigna, Express Scripts, Providence St. Joseph Health's Swedish Health Connect and Atrium Health.
Both Swedish Health Connect and Atrium Health are working on digital health applications that would allow people to use Alexa to find an urgent care location nearby and schedule and appointment.
"With our new Express Scripts skill, we are trying to make it easier for people to make better informed health care decisions," Mark Bini, vice president of innovation and member experience at Express Scripts, said in the Amazon blog. "In particular, we believe voice technology, like Alexa, can make it easy for people stay on the right path by tracking the status of their mail order prescription, helping us further solve the costly and unhealthy problem of medication non-adherence."
Healthcare providers and mHealth companies have long sought to create platforms for digital personal assistants and smart technology in the home, eyeing healthcare services that aid people recovering from hospital stays, those needing chronic care management and seniors.
"Voice assistants overcome challenges for individuals who, due to physical limitations, cannot use a keyboard or touch screen," says Debra Harrison, RN, manager of public subsidized housing for Los Angeles-based Libertana Home Health, which partnered with digital health company Orbita to place Amazon Alexa in select independent living units in 2017. "They also improve patient satisfaction with more natural, engaging experiences that eliminate the 'monitoring' stigma of other connected devices, while still providing the data-driven insights that improve caregiver response in moments of need and intervention. Finally, they reduce costs by keeping patients at home and away from more costly clinical care settings."
"It becomes a companion," she added. "It gives them a (round-the-clock) link to a caregiver while still giving them back their independence."